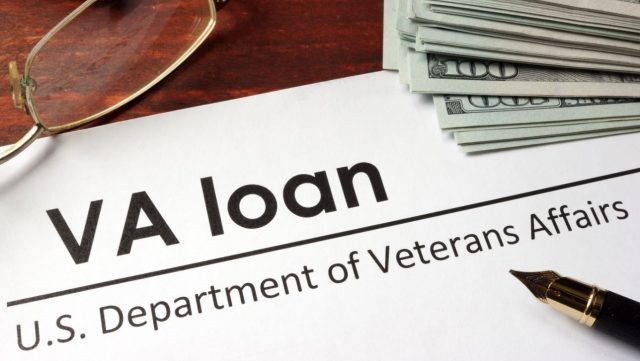 BENEFITS OF A VA GUARANTEED LOAN:
• Equal opportunity for all qualified Veterans to obtain a VA loan
• Reusable
• No down payment (unless required by the lender or the purchase price is more than the reasonable value of the property)
• No mortgage insurance
• One time VA funding fee that can be included in the loan 1
• Veterans receiving VA disability compensation are exempt from the VA funding fee
• VA limits certain closing costs a Veteran can pay
• Can be assumed by qualified persons
• Minimum property requirements to ensure the property is safe, sanitary, and sound
• VA staff dedicated to assisting Veterans who become delinquent on their loan
KEY UNDERWRITING CRITERIA:
• No maximum debt ratio; however lender must provide compensating factors if total debt ratio
over 41%.
• No maximum loan amount; however, VA does limit its guaranty; Veterans can borrow up to
$417,000 without a down payment in most of the country. Find out the limit in any county.
• Published residual income guidelines to ensure Veterans have the capacity to repay their
obligations while accounting for all living expenses.
• No minimum credit score requirement; instead VA requires a lender to review the entire loan
profile to make a lending decision.
Start your VA Home Loan Advantage Application Today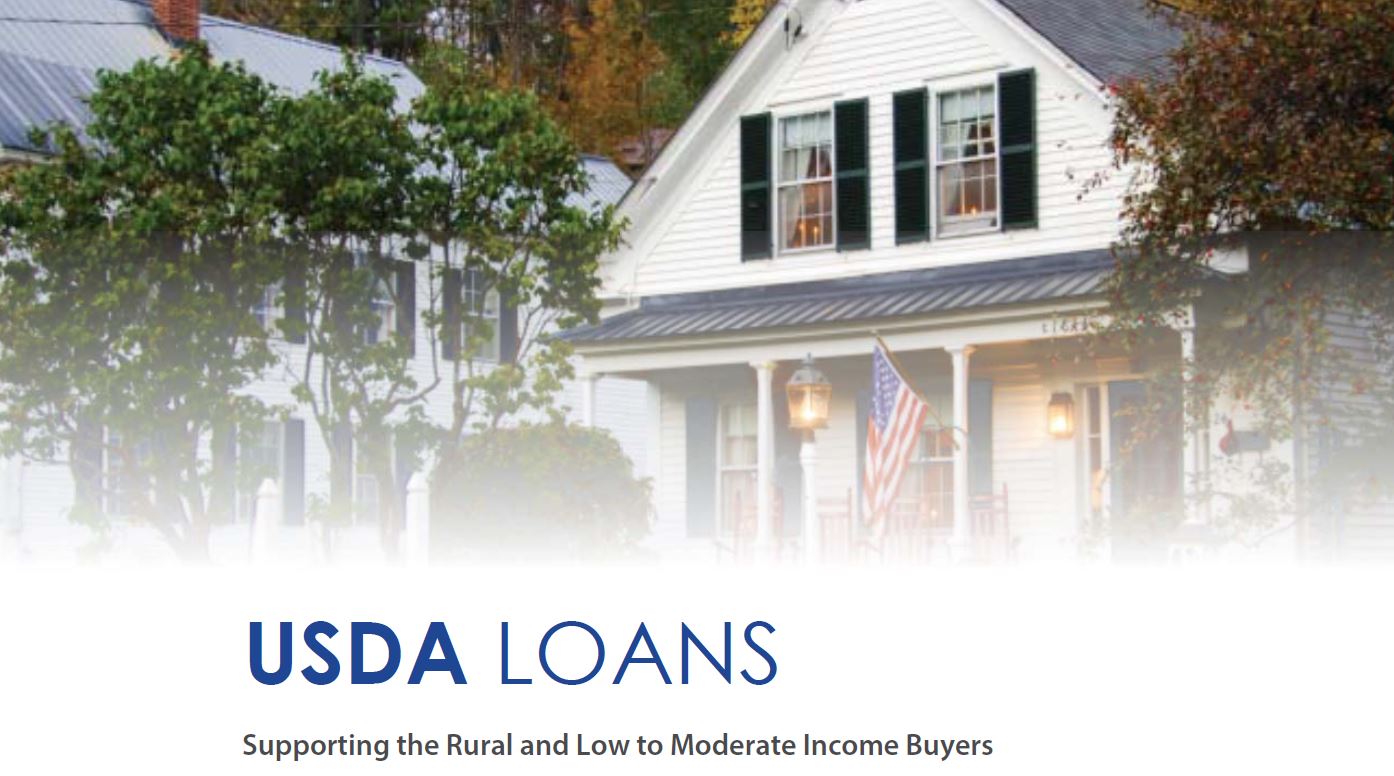 • Minimum FICO 620
• 1 Unit Single Family
• GUS Approved Only
• Mortgage to be refinanced must be for an existing USDA Loan
• 100% Financing Available: Allows the financing of closing costs and USDA Guarantee Fee
• 3 years seasoning for bankruptcy, foreclosure and short sale
• Minimum Loan Amount: $0,000 / Maximum Loan Amount: $417,000
• Secondary / Subordinate Financing not allowed
• Existing Homes, New Construction, PUD's and Eligible Condos
• Property must be located in an approved rural area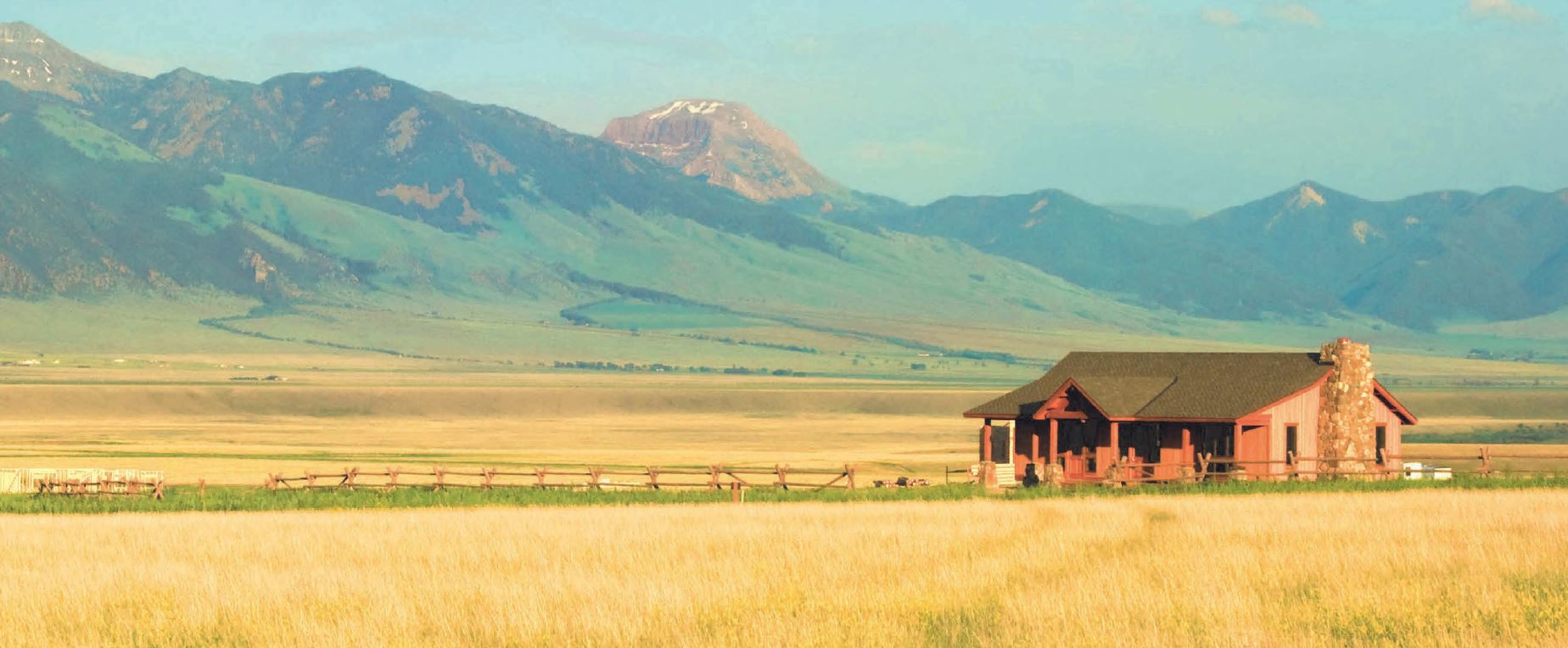 Financing option with
no money down.
Guaranteed Rural Housing (GRH) Program at Fairway Asset Corporation
The GRH Loan Program has financing backed by the U.S. government through USDA
Rural Development (RD). It offers loan terms to give low-income borrowers the ability
to purchase homes in rural areas. You can make this financing option available to your
customers through Fairway Asset Corporation
• Purchase and refinance options
• Fixed-rate and fixed-term
• Maximum base loan amount up to 100% of the appraised value
• 2.0% Guarantee Fee can be financed above appraised value (up to 102.04%)
• No reserves required
• No maximum CLTV for secondary financing provided by a nonprofit or religious
organization or federal, state, or local government agency
• Closing costs and prepaid expenses may be financed on some transactions 2
• Low minimum credit score requirement and flexible credit terms
• No limitation on interested party contributions
• Nontraditional credit may substitute for lack of traditional credit history
• Automated property and income eligibility tool available on the RD website
Some restrictions may apply. All borrowers are subject to credit approval. Programs
subject to change. The information provided in this flyer is for dissemination to and for
the use of real estate and financial business entities only and is not an advertisement for
the extension of credit to consumers.
Applicants must be unable to secure a traditional conventional loan without an RD
guarantee upon terms and conditions which the applicant could reasonably be
expected to fulfill.
When the appraised value exceeds the purchase price, closing costs and prepaid expenses
may be financed up to the appraised value.
Start your 100% USDA financing Application Today
Fairway Asset Corporation
8555 16th. St, Suite 603
Silver Spring, MD 20910
Office (301) 222-1070
Fax (866) 222-8972
Fairway Asset Corporation
15400 Calhoon Drive, Suite 120
Rockville, MD 20855
Office (301) 222-1070
Fax (301) 222-0862
MD Lic No. 18346, MD State Commissioner of Financial Regulation, VA Lic No. MC-5452, VA State Corporation Commission, PA Lic No. 37448, Commonwealth of PA, CA Lic No. 603 J584, Department of Corporations, State of CA, NJ Lic No. 293044, NJ Dept of Banking and Insurance, CO Lic No. 293044, Colorado Division of Real Estate, DE Lic No. 019327, State of Delaware - Office of the State Bank Commissioner, DC Lic No. MLB293044, District of Columbia Department of Insurance, Securities and Banking, IN Lic No. 27916, Indiana Department of Financial Institutions, NC Lic No. L-169942, North Carolina Commissioner of Banks, GA Lin No. 60069, Department of Banking and Finance, AL Lic No. 22538, State of AL, State Banking Department - NMLS ID 293044 (Click here to view NMLS Consumer Access)
Disclaimer: Rates, Terms, and Conditions dependent on Borrower's Credit/Income/Debt stats and are subject to change without notice. No promises or guarantees are expressed or implied on this entire website or binds Fairway Asset Corporation to any agreement.
Descargo de responsabilidad: de Intereses, termino de préstamo y condiciones dependiendo del crédito/ingreso/deudas del comprador, y sujetó a cambios sin aviso.  Ninguna promesa o garantía están expresadas o indicada en esta información en el website, que sujete a Fairway Asset Corporation a algún acuerdo.